from
February 14, 2022
to February 14, 2025
Published on February 14, 2022
–
Updated on April 22, 2022
Web Session Bachelor Data Science by Design - May 6th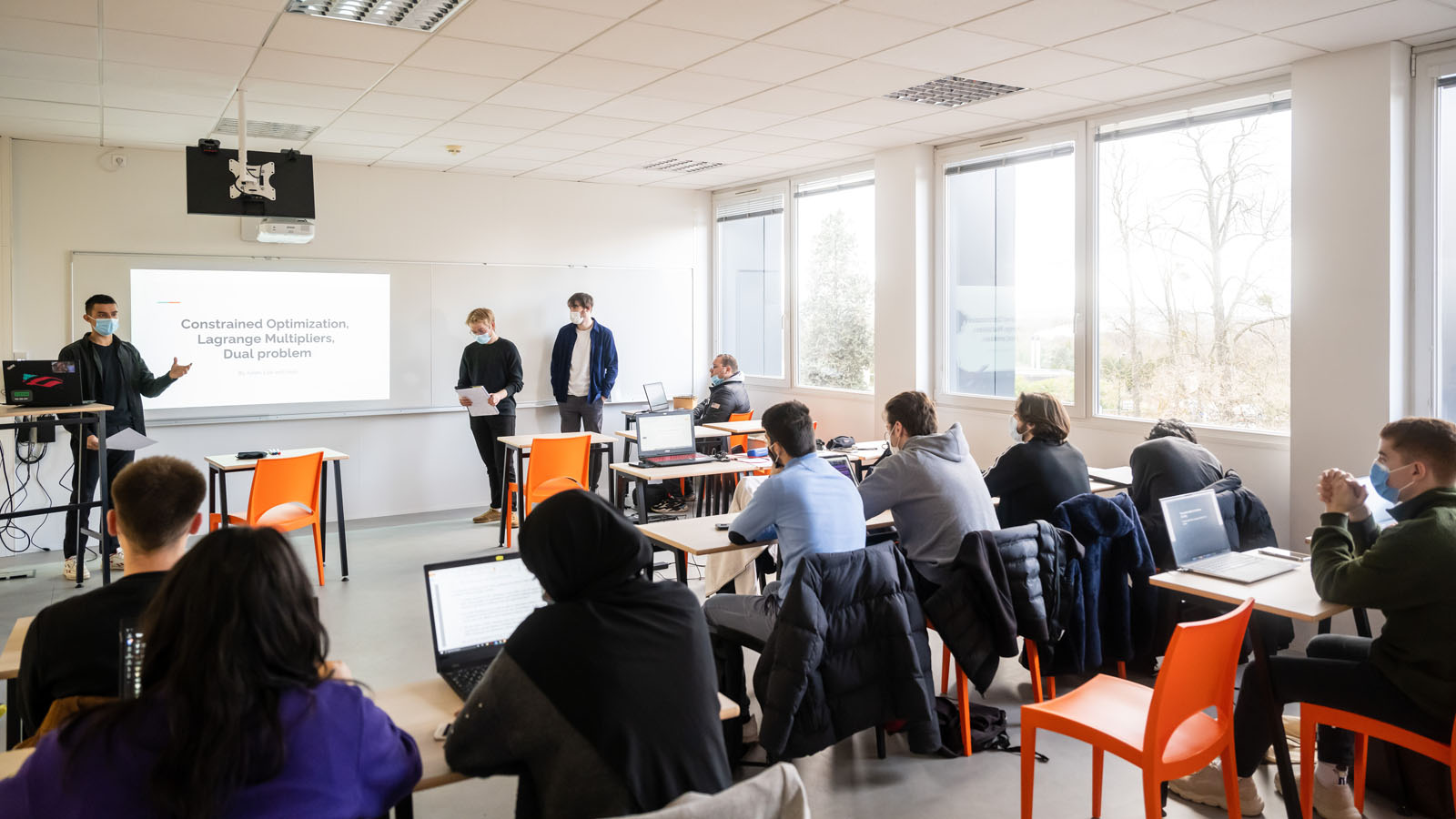 Are you going to graduate from High School in 2022 and would like to pursue your studies in France next September in English taught Data Science program? Register for our Web Information Session and attend the online presentation of our Bachelor in Data Science by Design!  
Please click here to register
This 4-year English taught Bachelor program will allow you to become a data scientist capable of working all over the world, and develop a sought after dual skill if you decide to join one of CY Tech's engineering programs for an additional year.
So, what could be better than an online presentation session to discover this course?
Valérie Nachef, director of the Bachelor Data Science by Design, will give you a first look at the Bachelor in Data Science particularities and strengths.
After her presentation of the program, the international admissions team will also take the time to answer your remaining questions on the course, life in France, administrative procedures, the program's pace or the subjects covered in this Bachelor.
We are committed to helping you make the right choice.
That's why we invite you to register for our free Web Presentation Session that will take place on May 6th, 2022 - 14:00
Once your registration is validated, the link to attend this Web Session will be sent to you by email.
We look forward to meeting you !
Please click here to register