Bachelor Data Science by Design: application
Do you have strong academic skills in Mathematics and Science?
Are you passionate about AI and Data?
Do you want to become an influential actor of the transition process our world is currently going through?
Do you want to take care of the changing world?
Our Bachelor's of Data Science by Design is made for you!
---
Feel free to clic those links for direct access :
Profile
|
International Candidates
|
French Candidates
|
Transfer Students
|
Contact
Application requirement Academic Year 2021-2022
To apply, you must have completed your secondary education and obtained a High School diploma highly specialized in Mathematics, Physics, Digital and Computer Science, Science of Engineering, or a secondary Education Diploma enabling access to a university, or a Swiss
secondary education "maturité" certificate, or a European high school certificate, or equivalent.
We require an English proficiency level CEFR (Common European Framework of Reference for languages): B2 preferably proven via an official external exam test score: TOEIC 800, IELTS 6.0, IBT TOEFL 80.
French Proficiency:
no prerequisite.
French as a foreign language:
Instruction included in CY Tech program
If you are shortlisted, you'll be contacted 1 week after sending applications and you will be accepted after a face-to-face, telephone or Skype interview with a member of CY Tech Admissions Board.
You may be as well asked to do a test in mathematics.
Successful interviewees will receive an unconditional offer letter.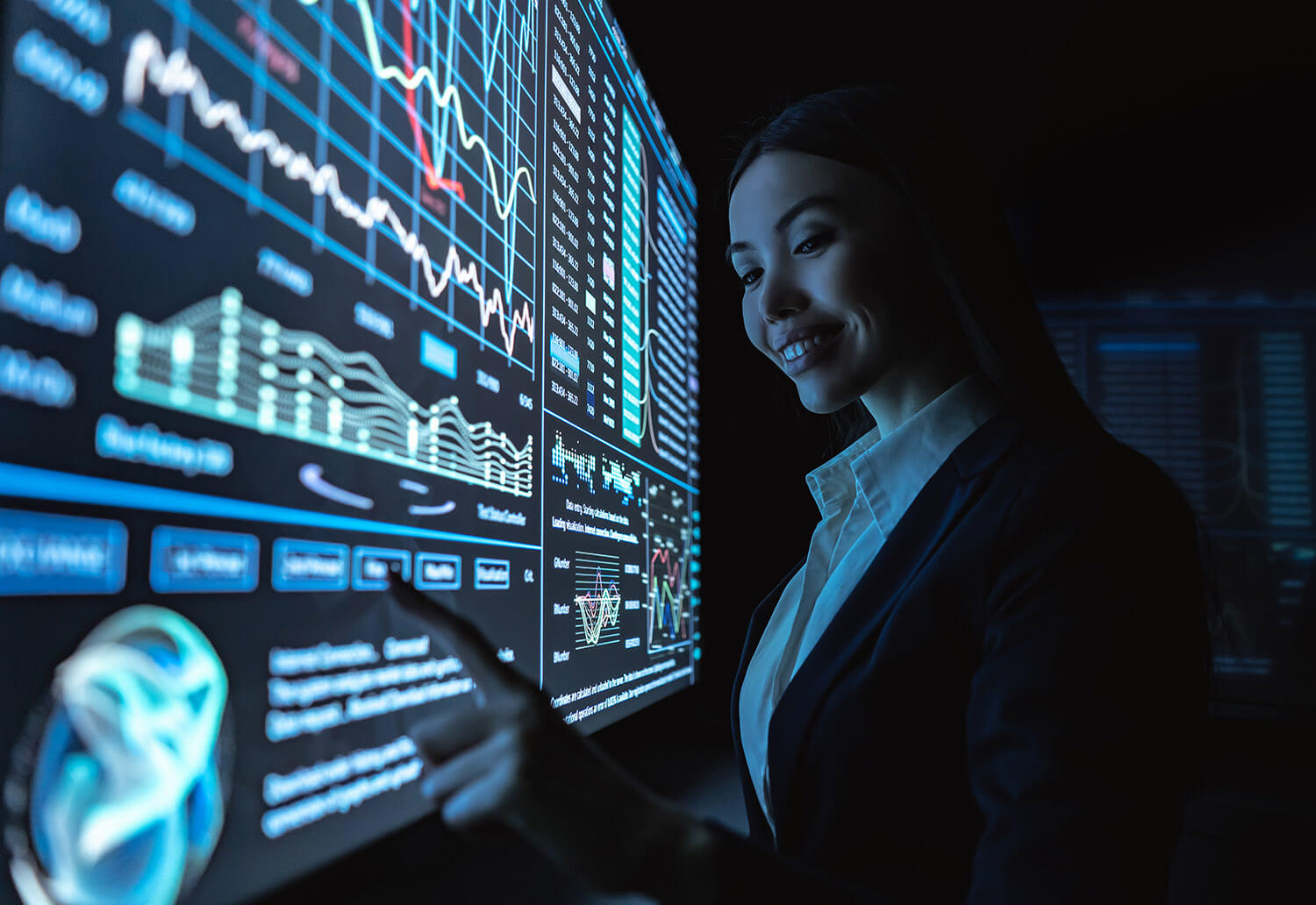 Bachelor Data Science by Design: International Candidates
If you are not enrolled in a French High School system then you are required to send your application documents on the following link:
Candidate
You can also forward the same documents via email by following these steps :
1. Download and complete the application form
Download the application form
2. Once you have completed the application form, you should collect the following documents to prepare your interview:
The application form;
Your CV;
Copies of transcripts of records concerning the last two years of studies;
English proficiency level (except for native-speaking students or students who can prove having followed an English-taught program);
A letter of interest showing the applicant's strong interest in Data Science;
Copy of passport or ID.
3. Send your application
Send your application by e-mail to the contact link on the application form.

Deadlines to apply
June 30th 2022
Bachelor Data Science by Design: French secondary education
Applicants who are currently studying the final year of their secondary education in France or in a French High School abroad can apply directly on the Parcoursup Portal through the Concours GalaxYBachelor.
The GalaxYBachelor Competition is part of Parcoursup and follows its calendar.
To apply, all you have to do is choose the GalaxY Competition and then the Data Science by Design Bachelor's degree when you choose your preferences on the Parcoursup portal, between January 20 and March 11, 2021.
The GalaxY Competition admission committee, composed of experienced jurors, will study your academic file, submitted on the Parcoursup portal. No additional document will be requested.
If you are eligible on the basis of your file, you will also have a motivational interview in English by videoconference with a pedagogical manager, between April 26 and May 14, 2021.
The admission decision is made on the basis of your grades, taking into account the level of your class, your evaluations and your motivations. The study of your academic record and the interview count respectively for 70% and 30% of the final grade.
The application fee for the GalaxY Contest is 75 € (20€ for scholarship holders).
For more information, visit the Galaxy Competition website: Parcoursup GalaxYBachelor
After the Parcoursup admission phase, applicants are invited to follow the international student admission procedure.
Bachelor Data Science by Design: Transfer students
Applications open at Year 2 level: one year of studies at Higher Education level duly completed in the field of Data Science or Computer Science with good grades in Mathematics and Computer Science;
---
You need more info?
Please contact us
If you need more informations please fill this form. We will be pleased to contact you back and answer your questions or evaluate your project to do the Bachelor Data Science by Design.
We will also be pleased to send you invitations for our future events.
https://bachelor-cytech.cyu.fr/english-version/admission/admission/how-to-apply
This website uses Google Analytics. By clicking on "I accept" or by navigatin on it, you authorize us to deposit a cookie for audience measurements purposes.
You have accepted the deposit of audience measurement cookies in your navigator.
You have declined the deposit of audience measurement cookies in your navigator.
"Do Not Track" is enabled in your browser. No navigation statistics will be collected.