Executive D.U. Data Analyst
Big data, and more generally data analysis, is becoming an increasingly important part of many organisations' strategies. Performance monitoring, behavioural analysis, discovery of new market opportunities: the applications are numerous, and interest various sectors.
From e-commerce to finance, transport and healthcare, companies need talent trained in data collection, storage, processing and modelling.
---
Feel free to clic those links for direct access :
Who ?
|
Objectives
|
Infos
|
Course
|
Prerequisites
|
Opportunities
|
Programme
|
Campus
|
Brochure
Who is the Data Analyst University degree for?
This course is aimed at people who wish to train for a job that is in high demand on the job market, Data Analyst.
It is as well adapted to learners in professional reconversion, who can devote themselves full time to the training, as to people still in employment who can only devote about ten hours per week to it in parallel with the job they hold.
In order to be operational as quickly as possible, practice is at the heart of the training, and learners have the opportunity to train using data from their organisation. Whatever the course, students benefit from a personalized course and support according to their needs, thanks to a small number of students.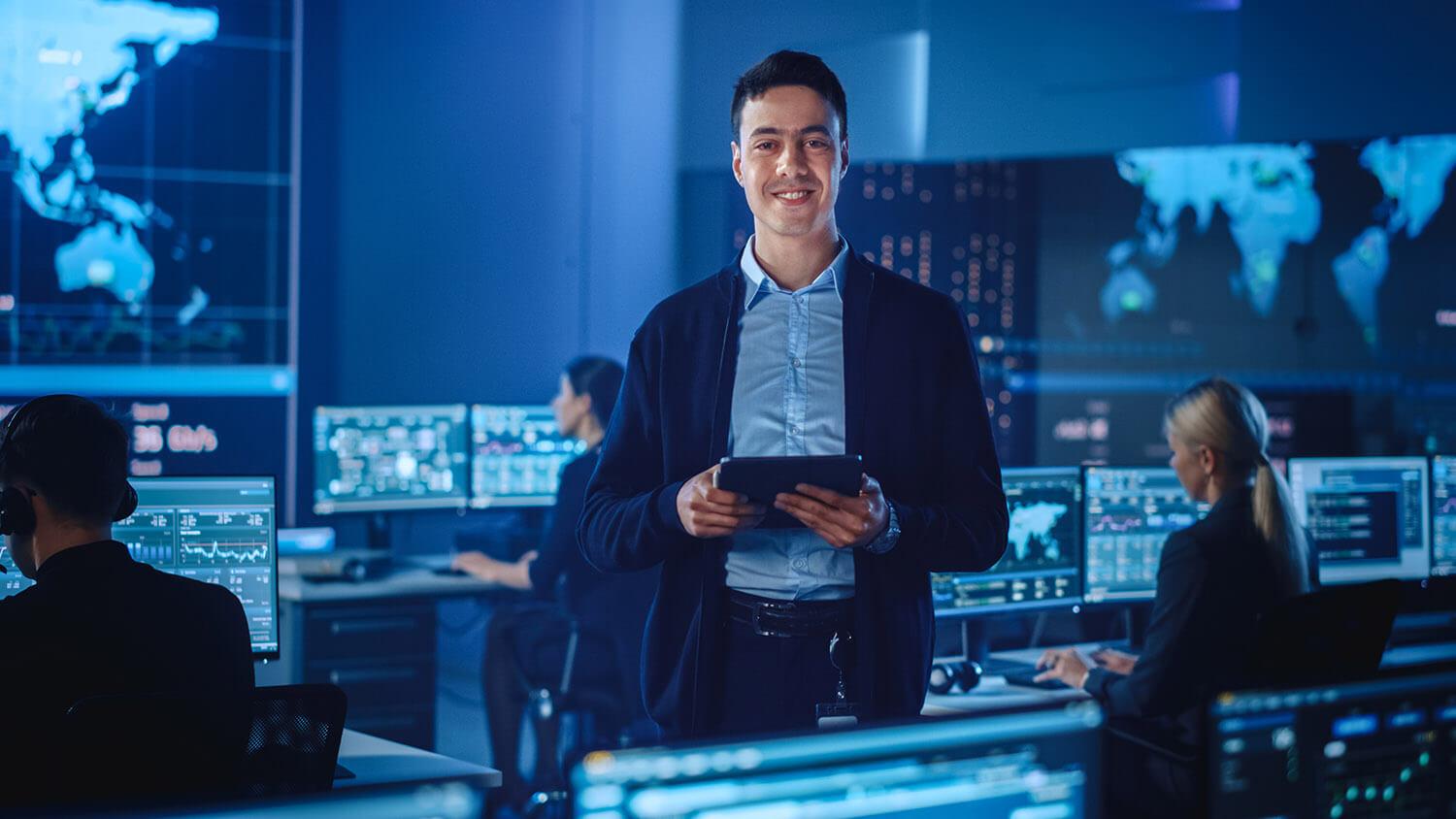 What are the objectives of the Data Analyst University degree course?
The Data Analyst University Degree provides you with a lot of knowledge:
You will learn the basics of R or Python, it is up to you to choose your language;
You are trained in the manipulation, pre-processing and cleaning of databases;
You are trained in data visualisation;
You will perform the most common statistical tests;
We train you in text mining, automatic language processing;
You will be trained in machine learning and deep learning;
You will be trained in interpreting and communicating the results of an analysis.

Download the brochure
Practical information about the Data Analyst University Degree

Supervision
The Data Analyst University Degree is supervised by Matthieu Cisel, pedagogical manager of the Data Science Bachelor's degree, and Data Analyst by training.
He has worked in several fields, devoting most of his work to Learning Analytics and digitally mediated pedagogical innovation.

Duration of the course
The course starts on 13 September and ends at the beginning of February, with three weeks of holidays: one at All Saints' Day and the other two during the winter holidays.

What is the degree obtained?
The diploma obtained is a University Degree.
The university Degree can only be awarded by a French university or public institution.
Open to all, it is an excellent way to specialize and broaden your knowledge in a short time.
Our Data Analyst University Degree thus enables professionals to develop new skills in data management and analysis, while taking into account the constraints inherent in corporate life.

Please feel free to contact us!
Course of the training
We have adapted our training offer to the diversity of your needs and availability.
You can choose to follow :
the Agile course, which requires 10 hours per week,
the Intensive course, at around 30 hours per week.
The teaching units are identical between the two courses.
It is the level of investment required that differs, through a greater number of deliverables to be produced, not the amount of face-to-face time.
The difference in cost between the two pathways is due to the greater involvement of the teaching staff in terms of marking assignments.
We offer flexibility.
Even if you choose the "Agile" pathway, you will have the possibility to take other courses in our Data Science curriculum, especially in years B2 and B4 (second and fourth year respectively).
What are the prerequisites to do the D.U. Data Analyst?
If you are able to follow the Datacamp introductory courses in R or Python without difficulty, then this University Degree is adapted to your level.
We will ask you to prove that you have mastered the basics of one of these two languages before starting the course, through a few certificates from the Datacamp platform or equivalent (to show that you are able to manipulate data and make simple loops), and a quick test of your data manipulation skills.
Finally, an interview and a short application form will allow us to get to know you better, and to check that the training is adapted to your expectations and skills.
Courses are given in English.
What are the opportunities of the Data Analyst University Degree?
This training course will enable you to train for the job of Data Analyst, a booming profession (+70% of offers between 2017 and 2019 according to APEC).
Through data mining, statistical analysis and the implementation of dashboards and statistical models, the Data Analyst provides elements to support decision-making. Insurance, marketing, e-commerce or even transport: many sectors are looking for this type of profile.
Learning Machine Learning is also a real asset to go further in a sector where demand is extremely high.
For those who wish to continue their training, the professions of Data Scientist, Data Engineer or Chief Data Officer are other possible outlets.
The Data Analyst University Degree programme
We start with the basics of a programming language (R or Python), and then work on data visualisation (building graphs, interactives, etc.), mastering the most common statistical tests, and basic machine learning and deep learning techniques.
In addition to technical skills, we will train you in the interpretation and critical analysis of data.
At the end of this university degree, you will have acquired sufficient autonomy to carry out the most common data science tasks.
The Data Analyst University Degree campus.
If you choose to join us, you will attend our Data Analyst University Degree course in the brand new premises of CY school of design.
A newcomer to the CY Paris Cergy University, CY school of design is one of the CY Tech schools, and trains design professionals. It also hosts the Bachelor Data Science by Design courses.
CY school of design is integrated into the iXblue campus in Saint-Germain-en-Laye.
It is in this idyllic setting that you will follow the part of the University Degree courses in class.
---
Download the Data Analyst University degree's application form
To Download the Application Form please fill this form :


https://bachelor-cytech.cyu.fr/english-version/programs/du-data/executive-d-u-data-science
This website uses Google Analytics. By clicking on "I accept" or by navigatin on it, you authorize us to deposit a cookie for audience measurements purposes.
You have accepted the deposit of audience measurement cookies in your navigator.
You have declined the deposit of audience measurement cookies in your navigator.
"Do Not Track" is enabled in your browser. No navigation statistics will be collected.