Student life

International
Published on September 29, 2021
–
Updated on September 30, 2021
Erasmus exchanges within the Bachelor Data Science by Design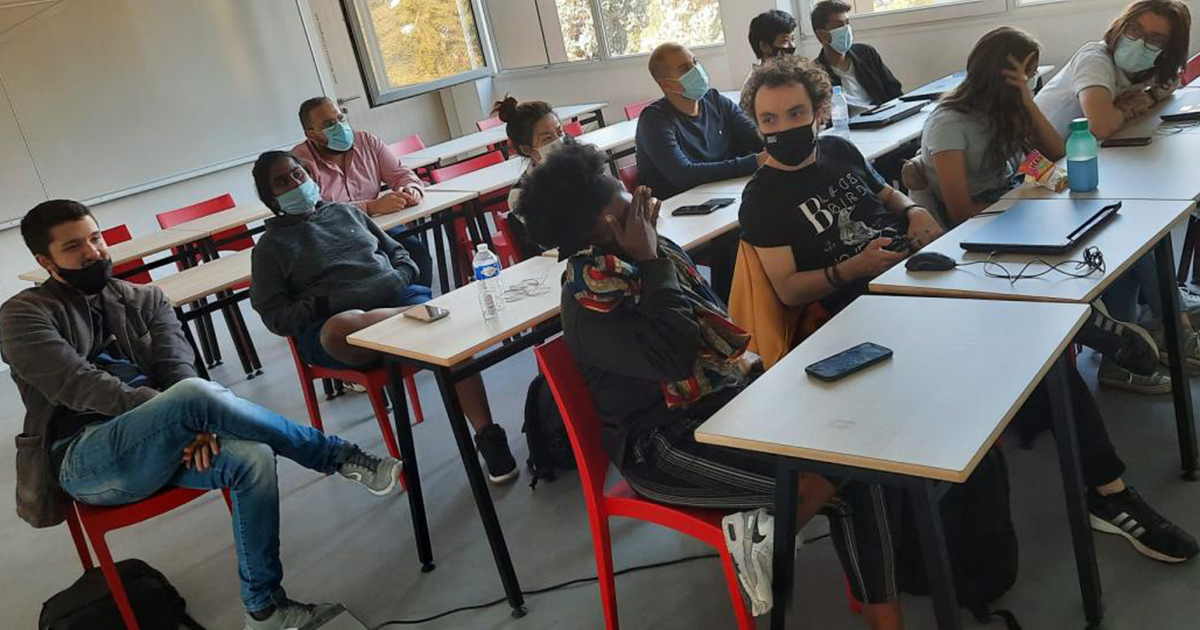 This new academic year sees the beginning of Erasmus exchanges within the Bachelor Data Science by Design program.
Four Erasmus students have arrived for the beginning of the 2021 academic year for a 6-month academic mobility. Those students come from Gothenburg university in Sweden, Howest in Belgium and Singidunum in Serbia.
During the second semester of the 2021-2022 academic year, 18 Bachelor students will be in mobility in a partner university. The universities are :
HOWEST University of Applied Sciences, Kortrijk & Bruges Campuses, Belgium
Vrije Universiteit Brussel, Belgium
Reutlingen University / Hochschule Reutlingen, Germany
AVANS Hogeschool Breda, the Netherlands
Technical University of Kosice, Slovakia
University of Ljubljana, Slovenia
University of Gothenburg, Sweden
Gotenburg, Ljubljana and Vrije Universiteit Brussel belong to the Eutopia Alliance as CY Cergy Paris University does.
Alongside Erasmus exchanges, other joint measures are launched in the Eutopia Alliance : transversal Learning Units, Phd program, post-Phd program, research program.
An information meeting took place on Friday 24th of September in order to introduce the partner universities to the Bachelor students as well as the application process and the Learning Agreements.
There are several benefits to the academic mobility for students: students become more independent, they are immerged in another culture, another language, they discover different teaching methods, improve their soft skills which will allow them to stand out in front of future employers as well as widen their network and get to know themselves better.