Published on September 30, 2021
–
Updated on September 30, 2021
Bachelor Data Science by Design: visit of St-Germain-en-laye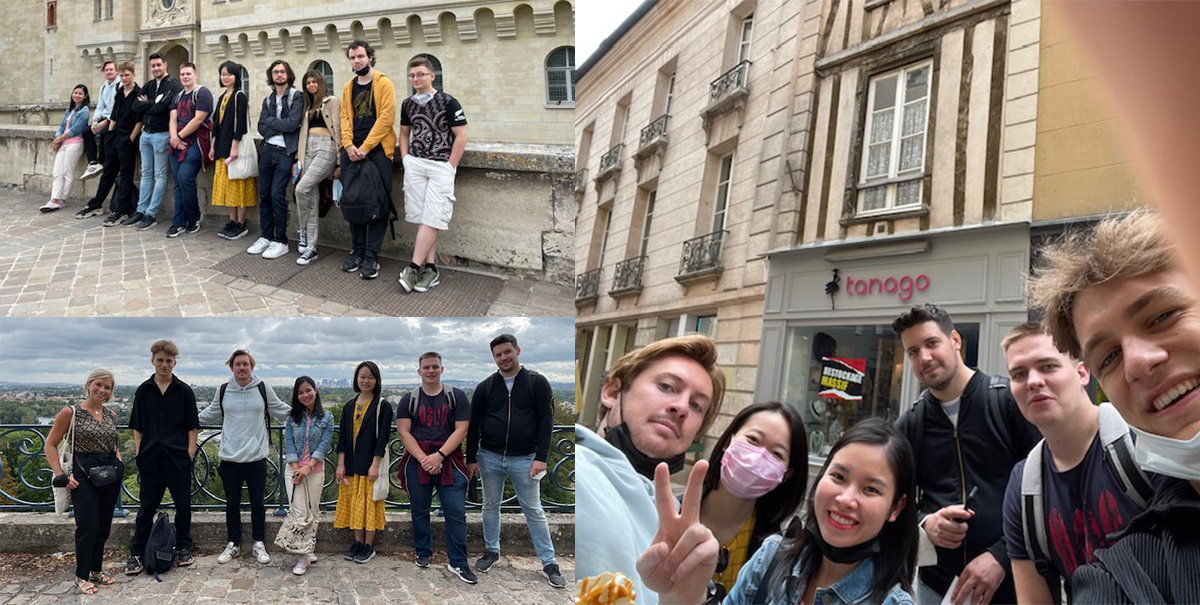 The Bachelor Data Science by Design has moved this year from the CY Tech campus in Cergy (Condorcet building) to the brand new campus of Saint-Germain-en-Laye at IXBlue, campus which hosts CY School of Design and the Double Degree Engineer-Designer with CY Tech.

To familiarise students with the city of Saint-Germain-en-Laye, on Friday September the 10th, Cécile d'Agaro, the French as a foreign language teacher at CY Tech, organised a visit of the city of Saint-Germain-en-Laye and a treasure hunt.

Students from all Bachelor classes as well as international students from CY Tech came and saw the palace where the Sun King was born, where 29 French kings lived and they discovered the beautiful park designed by the famous gardener of the palace of Versailles, André Le Nôtre. From the palace, they discovered the amazing view on Paris, the Eiffel tower and la Défense business area.

They also visited the streets of downtown and saw where Alexandre Dumas was living when he wrote 'the three Musketeers' and 'the Count of Monte-Cristo'.

This visit gave the opportunity to students to discover the international city of St Germain en Laye and get to know each other before the beginning of the academic year.